Chicago Headshot Photographer
John Manning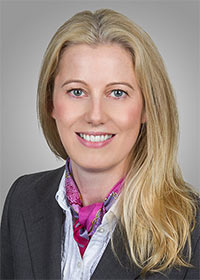 What is a headshot photographer?
A headshot is the essential way people market themselves and present themselves to the public. Actors and models use them, and so do corporate executives, professionals, and company employees.
In my years in business as a headshot photographer, I've done all of these types. I've done many thousands of executive and professionals, sometimes as many as a 100 in a day. During the process, I've learned how to get the best from my clients. I know that many of them enter the process feeling uncomfortable.
Maybe it's the result of bad photography experiences in the past. I once came across a statistic that the average CEO would rather go to the dentist than to the photographer. I wasn't a photographer at the time, but someone who was a creative director at an ad agency and someone who would hire photographers to shoot the CEOs of our clients. I remember thinking "What are you guys doing wrong?"
In the years that followed I've been able to learn. And I took great pleasure all those times that people told me that the process was a lot less painful than they anticipated. You could see on their faces that they survived the process and maybe even enjoyed it a little bit. That's because a good headshot photographer must also be a psychologist. And the fact that I myself always hated being photographed made me empathetic with their feelings and fears.
In the short time we work together, sometimes 10 minutes or less, their bad feelings can be replaced with positive ones. But their fears can be justified. There's a lot riding on the outcome. A bad headshot will hurt you in many ways, in both your personal and professional life.
That's probably why many of the people I shoot always seek me out when they need another headshots. Some lawyers, for example, who were shot by me for their firm, come to me on their own when they move to another firm. Some have told me that my shot for the old firm was the only time they ever looked good in a photo.
How to Make You Look Your Best
It starts with the shoot. Good lighting that is flattering is important. Making you feel comfortable and working quickly is another. Some poses and expressions work a lot better than others. The headshot photographer needs to guide his clients to produce the confident, upscale, successful looks they need. And make it up to date also.
Styles and fashions in photography change, just as they do with wardrobe. You wouldn't wear a suit and tie from the '60s in your professional portrait. You shouldn't wear a dated look on your face either. Look at professional images from past times and you'll see how much things have changed.
Then, after you or the firm administrator selects the image we'll be using, I provide custom retouching. Most photographers now offer some kind of retouching. It's usally very basic. They neglect fixing the hair and make-up on women. They don't make sure the men's shirts, ties, and jackets fit properly for the men. They can't fix problematic expressions.
But I bring more to the table. Maybe my background as a fashion & beauty photographer has made me more careful and attentive to details. I want my corporate people to look as good as I want my fashion models to look. Not glamorous or overly polished, but attractive and eye-pleasing.
I use all my resources, skills, and experience in collaborating with my clients to achieve optimal results.
To request a quote or to make an appointment, just call us at 312-399-6342.
John Manning Photography • 332 South Michigan Ave. #10M37 Chicago, IL 60604 • Studio: 180 N. LaSalle St., Suite 3700 • tel. 312.399.6342 •
[email protected]
©2021 John Manning • All Rights Reserved