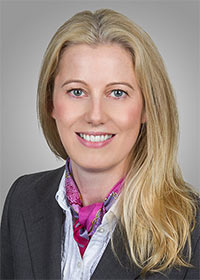 Here are four reasons: 1) We'll give you a clean, upscale look. What does that mean? Go to the internet and search for executive portraits. Look at several samples from other studios. Then look at ours. Which images do you want to represent your company?
2) We're hassle free. You get hi-res copies of all your images almost immediately after the shoot. If you have special requests, we'll fulfill them. If you have problems with lost files, special cropping, converting to a special file format, etc., we'll assist you. We make the administrator look good by solving problems that arise and by providing a level of service that makes the process go smoothly.
3) We'll make the experience pleasant for all. Some of the people we shoot, don't want to be photographed. They're doing it, because it's necessary for the company's marketing. They wish they didn't have to go through what they think will be an ordeal. We change those feelings and make the experience pleasant and painless. We have worked with many different types of people from all over the world since 1987. We make clients feel relaxed and comfortable, which is necessary for optimal results and for a pleasant experience. Whether the subject is a celebrity, a bank president, or a lawyer from China, we can relate to them successfully and get the shots we need for an effective portrait. In this increasingly image-conscious business world, we'll make you look friendly, confident, and successful.
4) We offer fast, same-day service when needed. In most cases we can give you your images immediately after the shoot. And depending how many people we're shooting, we can give you the finished images the next day or even the same day in special cases. Shoot in our studio at 180 N. LaSalle or in your offices, whichever is more convenient for you.
John Manning Photography • 332 South Michigan Ave. #10M37 Chicago, IL 60604 • Studio: 180 N. LaSalle St., Suite 3700 • tel. 312.399.6342 •

[email protected]
©2018 John Manning • All Rights Reserved