Corporate Photography & The Business Portrait: How to Find the Right
Corporate Photographer in Chicago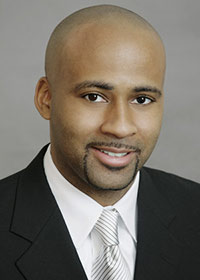 In a major commercial center like Chicago, you'll find many fine photographers to choose from. But most of them will not be suitable for a corporation or professional firm needing upscale business portraits for their executives.
With the proper planning, however, you'll be able to find a person with the right skills, experience, and taste to create the images your company needs for its website and print work.
Before considering the specifics you should look for, let's look at the big picture. In terms of what they shoot, there are two main kinds of professional photographers: Commercial and wedding/portrait.  The local wedding/portrait photographer is a generalist. He shoots personal events, First Holy Communions, Bar Mitzvahs, 25th Wedding Anniversaries, personal portraits, glamour portraits, pet portraits, etc. Most of these studios do little or no commercial work. The problem is that many will attempt executive portraits when asked.
A commercial photographer, on the other hand, usually specializes in certain types of work, e.g. architectural, product, fashion, cars, executive portraits, etc. They generally don't work outside of their specialties. A product photographer, for example, will not usually accept a job shooting a business portrait.
These people are accustomed to doing work that is suitable for publication in print or on the web.  They are comfortable taking guidance from a company's advertising and/or public relations people on creating images that are in keeping with the advertising strategy and branding policies of the company, images that will conform and contribute to that company's look.  And in the case of a smaller company or professional firm that is not really able to provide that guidance, he will know what you need even better than you.
However when you hire a wedding/portrait photographer, even if he is a good photographer, and even if he produces good-looking images, he is not usually aware of publication requirements or branding and public image considerations.  His customers post the images on personal websites or make prints for a wall or album.  They don't end up in a commercially printed publication or on a commercial website.
Another big problem with images from non-commercial photographers is that their images might not be appropriate for your look. Many of their samples would never look right on the site of a modern, upscale corporation or professional firm.  They might be using lighting that doesn't reproduce well or out-dated mottled backdrops.
So if you look for a photographer who has done a considerable amount of work for annual reports, advertising and public relations, company directories and websites, etc., you'll be working with someone who is tuned in to providing what a corporation or professional firm needs for its marketing. You'll be able to find these kinds of business photographers in most commercial markets.  But if your town or suburb doesn't have one, you should probably consider bringing one in.  Even if you have to pay a travel or location fee, it would still be a better buy.  You're more likely to get the images that will help your firm's marketing, and these corporate photographers quote a price based mostly on their time.
Your neighbor wedding/portrait photographer usually quotes a lower fee for his time, the "sitting fee", but then charges you for each print or sometimes usage for each file. What might be a lower cost upfront, could end up costing you much more down the road. So if you do decide to hire one of these shooters, to eliminate unpleasant surprises make sure you get a quote for everything you might need during and after the shoot.
What to Look for in a Business Portrait Photographer
Shooting on Location or Nearby Studio.  If the studio is close to your office, it would be more economic and efficient. Unless it's one individual person doing a formal business portrait, it's usually better to have the photographer do the shooting in your offices.  This saves the time of the executives, allows them to be shot in an environment in which they feel more comfortable, and allows the photographer to take "working", environmental portraits as well as formal, posed business portraits.
The Right Experience. Examine the samples on his website. Does he have samples of executive portraits, location shots, event shots, group business portraits, etc.?  You want some assurance that he has shot the kind of work you need.  You don't want him learning how to do corporate photography and executive portraits on your job. How long has he been shooting this kind of work?  Is he a wedding photographer who just branched out into corporate work last month?
Reliability. How many years has the studio been in business?  How long has the photographer who will be shooting your work been working as a professional? Can they provide references from companies like yours?  Did they respond quickly?  Was their estimate professional and comprehensive?
The Right Samples.  When you look at the samples on their web site, do they look like the shots you would find on the web sites of top corporations?  Look at background, lighting, how the shot is composed, the expressions on the faces of their subjects, retouching, etc.  Does it look upscale or like it was done by a department store's basement portrait studio. The key is thing to ask yourself about his work is whether or not it would be appropriate for your needs.
Client List.  Have they served clients like you?  Have they served some of these clients for a while?  Repeat clients are a testimonial to the work and service provided. For example, I have one large international law firm that has been with me for more than 20 years. That means they have been satisfied with the quality of my service and images.
Photo Retouching & Compositing.  Does the studio provide retouching? Is the quality good and the fees affordable.  Look at the fitting of the garments.  Are the shoulder pads smooth or lumpy?  Do the tie and shirt collar fit?  Does the coat look like it's buttoned?  With business casual the style in most companies most of the time, men don't wear their suit jackets very often. As they get older and gain weight, they are usually unaware that the coat no longer fits properly. The retoucher needs to make the jacket fit properly. Are there red patches on the skin, major blemishes, deep wrinkles, stray hairs, shine on the face, etc.?  Look at all the details. If too many are not attended to, the overall look of the shot suffers.
Reasonable Fees for Shooting & Usage.  It's best to ask for a price quote on your particular job. Tell the photographer how many people he will be shooting, what period of time you need him, what output you'll need in terms of prints and/or digital files.  Will  retouching and preparation of the final files be included? Will there be any other charges for fees and expenses?  Will there be any other charges for usage, such as in an ad or brochure? You might want to get the estimate in writing to avoid confusion.
Hair, Make-up & Wardrobe Styling.  Hiring people to do hair and make-up or wardrobe styling is not usually necessary but sometimes it's a good idea. Ask the photographer is he can book these people for you and what their fees will be.
Friendly Attitude. When you talk to him and/or communicate by emails, do he seem friendly?  If he doesn't have a friendly personality, he might not be able to put your executives at ease and help them deliver the right expressions. If the subject is not comfortable, you won't get acceptable results.
Where Do You Find Them? These days most professional photographers have websites. Do a Google search for "executive portraits" and you'll find the sites for several photographers.  Localize the search to your area, e.g. "executive portraits Chicago" to find people in your area.  If you're hiring someone to shoot people in another office, do a search for a photographer in that area.
Follow these guidelines and you should be able to find someone to do the kind of work you need for your company.
John Manning Photography • 332 South Michigan Ave. #10M37 Chicago, IL 60604 • Studio: 180 N. LaSalle St., Suite 3700 • tel. 312.399.6342 •
[email protected]
©2021 John Manning • All Rights Reserved