High-Power Business Headshots in Downtown Chicago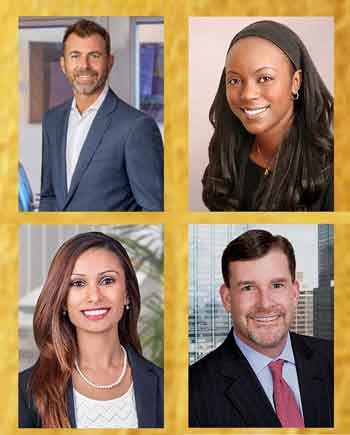 A fast and easy process with guaranteed results.
You'll have a headshot to be proud of.
Here's Our Offer
• You'll get a distinctive, upscale, business headshot.
• You'll look friendly, competent, and trustworthy. A leader in your field. 
• You'll be proud to post it on your firm's website and your LinkedIn profile.
• The process will be fast and painless.
• The fee will be reasonable, just $185. Big discounts for groups of 2 or more.
• Retouching, extra shooting time, extra looks, extra poses are all included. One custom clean-up is included. Extra clean-ups are $25 per image. No hidden fees or upsells.
• Just the right amount of retouching–no more, no less. You can request unlimited revisions until you're happy.
• Final files in a variety of sizes and formats and originals are also included.
• 100% Money-back guarantee if you're not fully satisfied.
Here's the way our headshot sessions work.
• Easy to begin. Make an appointment to do your headshot.
• Convenient location. Shoot in our downtown Chicago studio at 180 N. LaSalle. 
Or we can come to your office. (North Shore residents can shoot in our Lake Bluff studio.)
• Low fees. The fee for one person in studio is $185. Discount for 2 people is $50 each. Bigger discounts for larger groups. There might be a small extra charge for shooting on location.
• All inclusive. Includes: Expert custom retouching of the image of your choice, no limit on number of poses or looks. Some clients bring in extra wardrobe for additional variations. No charge for extra shoot time. No upselling. No hidden fees. Unlimited usage.
• Fast or slow. Shoots can be fast (15 min.) if you prefer or un-rushed if you're not in a hurry. Same great quality.
• Immediate proofs. Your online private proof gallery will be available usually within an hour of the shoot.
• Original images. If you would like original images for your files, you may get them in high-res, low-res, or both formats. No extra charge.
• Breakthrough retouching. Retouching can usually be completed the day you order it, including same day. This includes any revisions you might request. No extra charge. No one can match the quality and versatility of our retouching. Careful attention to details. Fixing problems in wardrobe, grooming, expression, etc. can make the shot really excellent. Custom means getting just what you want–not too much, not too little. It's included for one image of your choice.  For extra images  the  fee  is  $25  per  image.
• Get it the way you want. We can shoot according to the specs of your company. Your finished image can have any background or style you like.
• Get variety of final images. Final image files will be provided in a variety of formats, including black-and-white and LinkedIn versions. No charge.
• Easy process. We'll guide you through the entire process, which most people find to be a pleasant experience.
Enjoy our pleasant and enjoyable process!
It doesn't have to be painful.
Some people hate doing headshots.
I meet some of them every week. And I know exactly how they feel and have probably felt the same way myself many times. I love being behind the camera but always hated being in front of it.
The wardrobe is not right. The double chin is now showing more than it used to. The jacket doesn't button. The eyes squint too much. The lower lip always looks strange. The yellow teeth. Stray hairs everywhere. And a million other things to make you feel uncomfortable.
Until now.
During the shoot and during the retouching, I'll fix those things. You'll look natural, like yourself, but you'll look good. Flaws in a headshot can take away from what's really important. Poorly fitting jackets and ties will keep the shot from looking upscale. Flaws like this only create distractions from what is important.
Every week I fix men's jackets that no longer close properly. Sometimes the chest has gotten too big from exercise; other times the stomach has gotten too big from food. I fix ties that hang too low and shirts that are too wrinkled. On a few occasions I digitally added a new wardrobe. Once a law firm had me shoot their paralegals without jackets and then changed their minds. Sometimes men wear a suit that is just not appropriate to their position. No problem. No extra charge.
In a headshot for business and professional people, the actual appearance is not what is most important. It is the business traits that count. I'll make sure you look like a friendly, trustworthy, competent, and self-confident leader in your field. A strong member of any team.
The fashion photographer in me cares how you and your clothing look in the shot. And the marketer in me wants to enhance your brand image. Sometimes my coaching during the shoot does the trick. Sometimes it takes a smidgen of Photoshop.
Imagine how good you'll feel when the process goes smoothly and hassle free. How proud you'll feel when you send in your new upscale looking photo for the firm's website or post it to your LinkedIn profile. Problem solved.
It's unfortunate, but you will be judged to a large extent by your headshot. Especially when seeking a new position. Don't let it compromise your professional image.
Getting a business headshot is critically important. Why shouldn't it also be fun?
For over 30 years I worked primarily as a fashion photographer, shooting models all over the world. The work there was important too. We were trying to help our clients make money, and our careers depended on how well we did it.
But the shoots were almost always fun! Serious work shouldn't mean a depressing or painful experience. If it does, you're doing something wrong. When I ran an advertising/marketing agency, I would send the top people at our client's firms to a corporate photographer. And we always used the best people in town. We were looking for headshots for publicity and promotion.
These shooters were so boring. I could see how anyone might not enjoy the experience. It's hard to feel comfortable in that kind of environment. It seems like the tech types and the art school people are not very good at relating to business and professional people and showing them how to work in an unselfconscious style.
I've got that mastered and am often complimented on it, especially from clients who thought that shooting a.headshot would be a gruesome experience.
Shooting Business Headshots for the Best Companies–
Since 1987
For 34 years I have been serving the best clients. Some are giant international firms. Others are one-person start-ups. They come to me with expectations of quality and service. And I do my best to deliver.
Testimonials from Clients
Thanks John ….. Good photos, we are lucky to have you on our side…. you are the best. Thanks so much…. How smart you were to take the color. Happy summer.
I love it!! You did a great job on this one. I'm sending it over to Nancy!!! Thanks so much!!!
John, I just got the CD and you did such an OUTSTANDING job!!  I can't thank you enough. I've got quite a number of shots to use for this issue of the newsletter, as well as for future issues. I hope we'll be able to work together again. Thank you again. You have such a great eye for what I need, and did such a fantastic job of execution. I know a title office is pretty dull, but you went beyond what I expected in getting the shots I wanted. All the best,
John is a great professional, with a lot of experience. I liked his responsiveness and that he was able to capture my personality and business into my headshots. Also, he gets the job done quickly.
Easy booking process, quick turnaround, good work. Thanks, John!
John was professional, collaborative, and very responsive. Top end service, skill set and value. Highly recommended.
John is very professional, thoughtful, and the product is terrific! Thoroughly enjoyed the process and outcome!
John did my graduation portrait for nursing school! His skills are very advanced and my headshot turned out exactly how I wanted. Thanks John!
We hired John to do some professional headshots for our son. John was extremely kind and professional. His attention to detail, lighting, clothing, hair, you name it was impressive. Delivery was on time and better than expected. I would recommend JMP to anyone!
John is an amazing portrait photographer. I am one who is typically not comfortable in front of the camera. John's friendly style, conquers your trust, and makes you feel like you have been old friends for a long time. With John's beautiful lighting and eye for detail he will capture your portrait like you were having the best day of your life!
John has done many shoots for me such as business headshots for my company, and promo shots for my organizations promoting animal welfare. He always provides close attention to details that matter, and does what he can to give us outstanding images!
Excellent photographer. He explained the process in detail and worked with me to create a final portrait that was perfect.
great work, very happy with my head shot.
John is extremely talented and will make you look your best. I typically do not like photos of myself, but I love the final photo John produced. He truly is an artist. I would recommend him to anyone seeking a high-quality photo!
Very quick responses, portfolio included shots similar to what I had in mind, and what I needed was offered within my budget.
Beautiful, professional photography.
I came across John's webpage through a simple Google search when looking for someone to do a professional headshot. When I contacted John, he was very responsive and even willing to set up a weekend appointment. He took roughly 100 pictures and provided an ample amount of options. The process was stress-free, and I am extremely pleased with the quality of the final products. I highly recommend John Manning for your portraits, and I would definitely do business with him again!
Amazing experience, really good pictures!
Last week our company engaged the services of John Manning Photography to do professional head shots of new employees and existing employees if they wanted a 'do-over'. i jumped at the opportunity because i've never liked my pic (even though i was 7 years younger). Well, thanks to John's ability to make one very comfortable in the session and his technical skills, he produced a head shot that totally blew me away! Thank you John for your skills and ability to make one comfortable and relaxed. I totally enjoyed the experience and recommend the opportunity to anyone who is looking for a professional, great quality head shot. And John's access and response to inquiries was unbelievably quick!
John was very helpful and used his expertise to help me to get the perfect professional photograph. He gave me a number of options and was very helpful in offering his professional opinion and applied his skills to get a quality photograph.
John did a great job executing professional head shots for me. He took the time to understand my motivation for having the photos, and how I planned on using them. He was quick and efficient, and provided multiple formats of the finished product to use in different circumstance, whether they would be for website, print, etc. I would definitely recommend him to anyone who needs professional head shots for their business or personal needs.
I would highly recommend John!  I had him do some professional headshots. His attention to detail is excellent and has a world of experience to draw from. He was upfront about prices which were very reasonable for the great quality of work he does. I was also surprised how fast he sent me some proofs and he asked for my input. I will definitely call John again in the future if I need photos of any kind.
John has been so pleasant and professional from the first min
I'd definitely recommend him to anyone looking to get great professional pics.
Good morning. The proof looks excellent! No additional changes are necessary. Thanks again for accommodating my schedule and allowing me to come in on Saturday. I definitely enjoyed working with you and will provide you with an excellent recommendation to friends and professional associates.
John communicated well and responded quickly to our inquiries. The value and quality of work he provided was great! We will definitely be referring friends and coming back to use his business again. He was very down to earth too. His studio is located in downtown and easy to find. Afterwards, he sent us a lot of pictures to choose. We are very happy with his service!
I had a great experience working with John today. He is very passionate about what he is doing and he made sure that the results will be exactly what I was hoping for!
Working with John was fantastic. He was friendly, very experienced, and made the entire process incredibly quick and easy. 10/10 would highly recommend.
John got a wide selection of photos for me to choose from in a short period of time. He made my ugly mug look socially acceptable.
John has done Corp executive portraits for my company. The lighting, positioning of the participant, and final shots were amazing. Image is everything and John is the consummate professional.
Professional, friendly, and responsive, all at a fair price. He will fit the picture to your style while adding his professional touch. Great choice, would recommend highly!
Who am I–and why should you care?
It's like my whole professional life prepared me to shoot the business headshots and portraits that I now do.
It wasn't planned that way, of course, but that's how it worked out. I used to own and operate a small Michigan Avenue advertising, marketing, and public relations firm.
We served a variety of clients in several service categories, primarily financial services, law firms, health & fitness, and automotive aftermarket.
We had some big successes and won some awards for creative excellence. But the fun side of the business for me was brand personality and brand development.
When we picked up a new client, we would send the top people to a corporate photographer for headshots to use for our publicity campaigns. I would plan and art direct those images.
Although I worked with top corporate portrait shooters and saw a lot that I liked in their work and learned from it, I also saw a lot that needed improvement.
These photographers usually had a poor knowledge of marketing and image management. Their backgrounds were technical or art-school oriented. 
They either disdained the world of business or managed to keep themselves ignorant of how it worked. 
They were more savvy than wedding and portrait photographers, but they didn't know what their corporate and professional work was really all about.
When I left advertising for photography and new challenges, I didn't immediately go into corporate work. Instead I was drawn to the world of fashion and the excitement if offered.
The fashion world teamed me with excellent models, fashion stylists, and beauty people. It brought me to New York City, Miami, London, Paris, and Milan. My aesthetic development shifted into high gear. 
And I learned how to concentrate on details and elegance. How to make something and someone look really good and appropriate for their role in the world. How to make light your servant in the interest of your client.
Advances in technology played a big part as well. I became an expert digital photo retoucher and compositor. Skills I now use every day shooting business portraits and headshots. Skills that often save the day when we run into problems.
Today when clients need my advice and guidance on how their professional images should look, I speak from many long years of experience in this and related fields. When they don't need guidance, I help them achieve their goals as they see fit.
There was a time when I had shot only a few lawyers and a couple small firms. Then Latham & Watkins, today the second largest law firm in the world, called me in to show my portfolio.
It had no people wearing business attire, just models wearing formal and casual fashion. After shooting for the firm for about 20 years, I have now shot thousands of lawyers for four of their offices and over 10,000 lawyers and judges altogether.
When you choose me to shoot your headshot or to do headshots for your people, all of this experience and expertise is on your side.
John Manning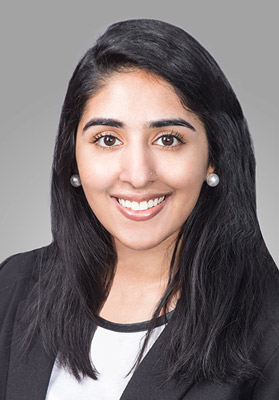 © 2022 John Manning Photography